In order to edit a question within a template, simply open the existing template by navigating to the "Diligence" > "Template" section.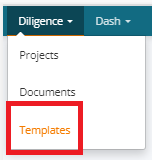 Then select the appropriate template from list. You can also use the filter at the top of the list view to easily search for the template.

Once you have opened the template, hit the "Edit" button at the top of the page to enter the template builder

From within the template builder, you can select the category and subcategory which contains the relevant questions using the left hand navigation pane. You can then edit the question by clicking the pencil icon in the upper right of each question.

Within the edit section, you can edit the question text, mark the question as mandatory, define the response type, add instruction or help text, or add a word count limit to the response.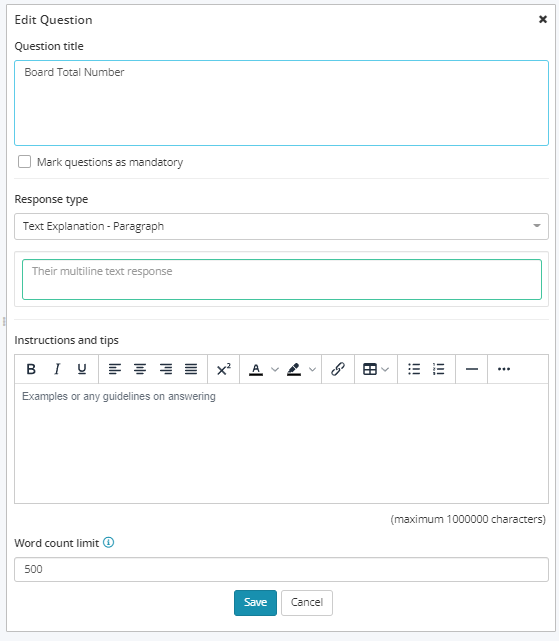 Once you have edited the question, simply hit the Save button at the bottom.
You are also able to configure the smart text for use with the Analyst Evaluation DDQs, configure the review question mapping, configure or edit the nested questions, or delete the question using the options in the upper right of each question.