To view ADV form for a firm, go to ADV portfolio from Data Hub. The firms you are tracking can be viewed under "My portfolio". If you want to view or track any other firm, those will be listed under "Customize portfolio".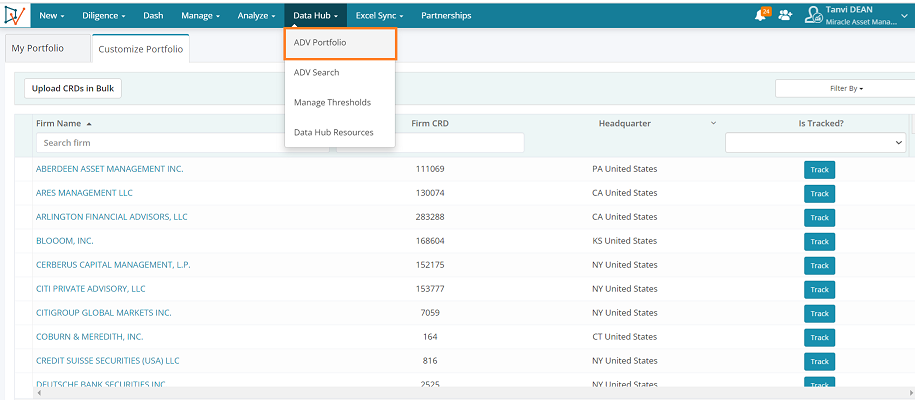 Click on the respective firm, that you would like to monitor.
Lets start with "Snapshot" tab.
Snapshot gives high level overview of the firm, such as CRD number, SEC ID, Assest breakdown, list of service providers, and many more.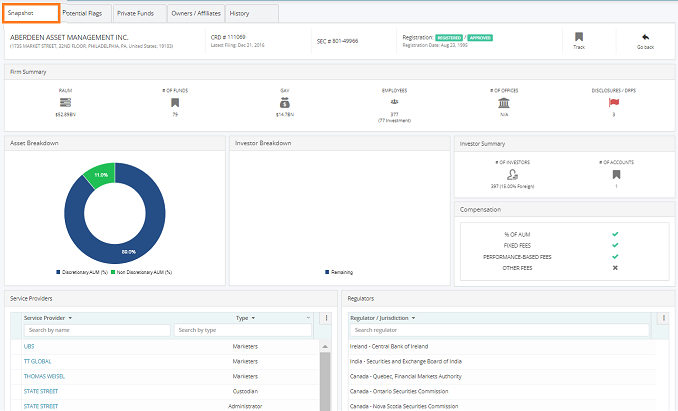 Under "Potential Flags" you can compare the responses and the percentage of all view the % of responses.

Private Funds, shows list of the funds and you can dive inside it, to view the details of that fund.

You can view the list of individuals or corporation that have ownership with the entity under "Owners and affiliates" tab.

History tab gives you insights on periodic changes in the responses.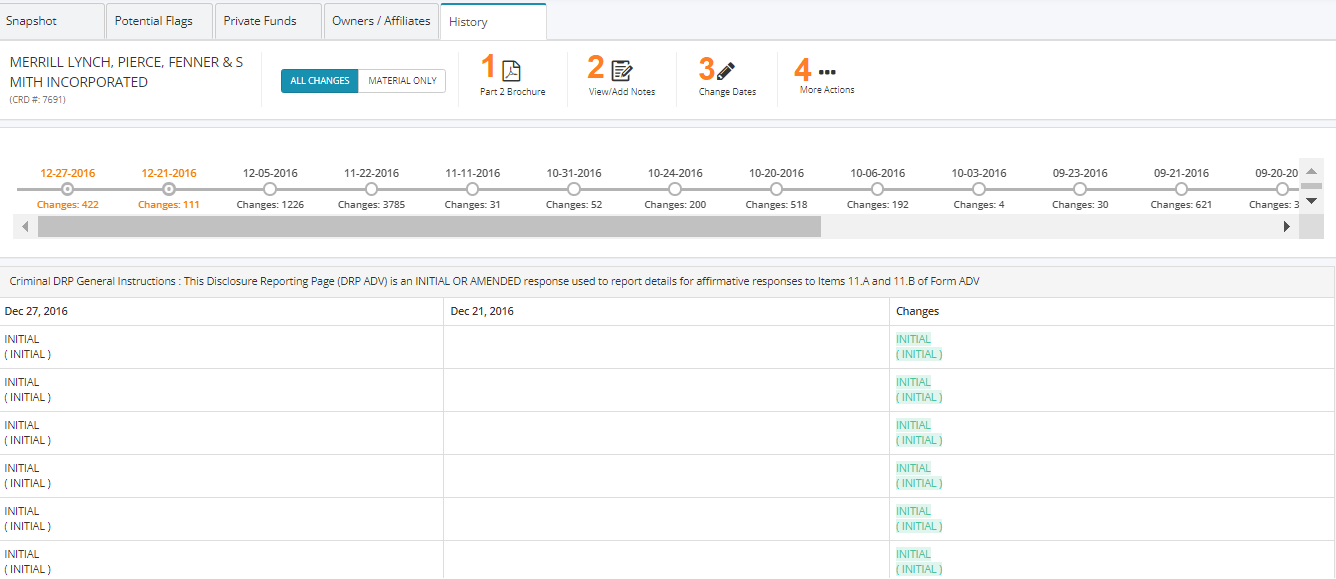 You can view the pdf version of part 2 brochure.
Add and view notes.
Track changes for the selected period of time. You can also change the dates from the given timeline by clicking on "Change dates". If you wish to further filter the question related to material, you can select the option "Material only".
By clicking on more actions, you can export it to excel as well as view that firm on SEC website and it will direct you to IAPD (Investment Adviser Public Disclosure) website where you can view the ADV filings.