We at DiligenceVault understand the importance of accuracy in your responses to investors and prospective investors. One tool available to help ensure accuracy is Review Mode. This allows one or multiple team members to sign off on answers before submitting your Project.

To start a review workflow in a project:
Start the review workflow process from within the Project by clicking "More Actions" > "Enable Review Workflow"



Click on "Start Review"
This will open up the Assign Reviewers tab, where you can either import review assignments from a previous Project (Copy Reviewers) or create a New Review from scratch. Below, we will cover building a new review from scratch.

Please note: Review Definitions allows you to save and reuse a review on different templates and is only available for Premium subscribers.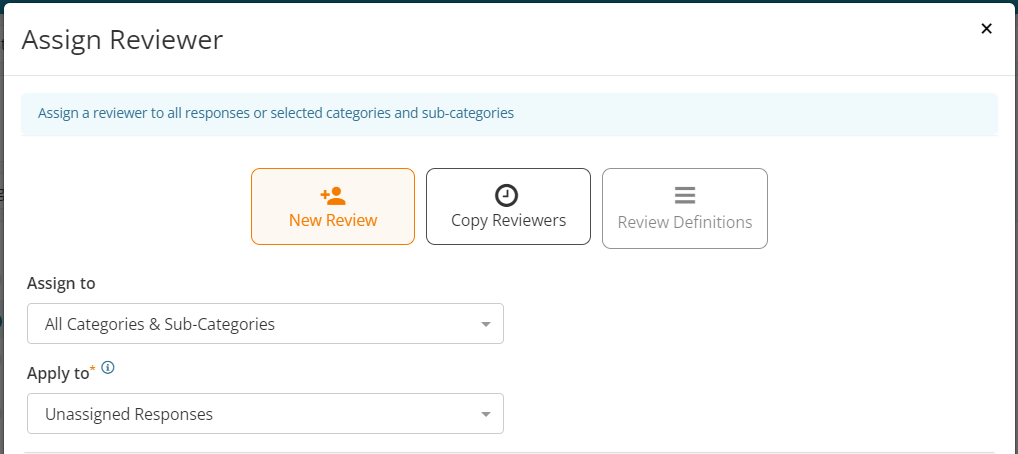 Select which Categories and Subcategories you would like to review. You can select a whole category or a specific subcategory for review.

Select which Responses you would like to review.
- All Responses will override any previous Reviewers assigned and reassign all responses in the selected categories and subcategories to this new Reviewer.
- Mandatory Responses will assign only questions your investor has marked as Mandatory for review
- Unassigned Responses will assign only responses with your selected category and subcategory that do not currently have a Reviewer assigned

Select a Reviewer from your list of users.
Select a Due Date
Select Assign Reviewers to finalize your new review assignments.

Please note: Adding multiple reviewers per step, assigning individual due dates, adding multiple steps, and changing minimum reviewers are all available with a Premium subscription.
Once a Reviewer has been assigned, they will receive an email notification and can begin their Review. To add Reviewers to the other categories and subcategories, select More then Assign Reviewers to open the Assign Reviewer module back up.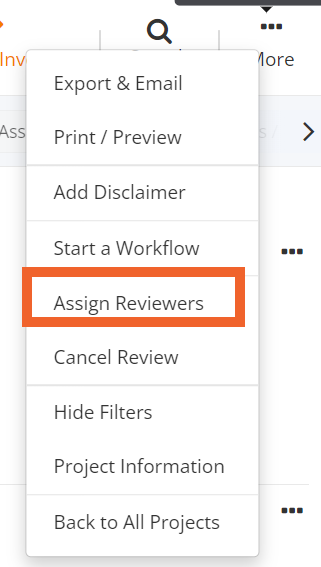 Here is a short video walking you through the process of assigning reviewers and enabling the review mode.