Custom roles allow your firm to create customized user access levels. Other than the default user access levels such as admin, owner, contributor and viewer, you will now be able to create new access levels and define what access each new level has.
To create a new custom role/access level, you will need to have admin access:
Select your name and navigate to Users & Teams > Access Levels.


Click on the "+" sign to create new custom access level.

Give it a name and Description


You can copy the access of any existing user role from the field "Copy from" and make modifications to the accesses from the tabs below.


Enable or disable any access from the list as per your requirement.
Once the access level is created, you can assign it to users immediately by clicking on the plus sign in front of the user's name.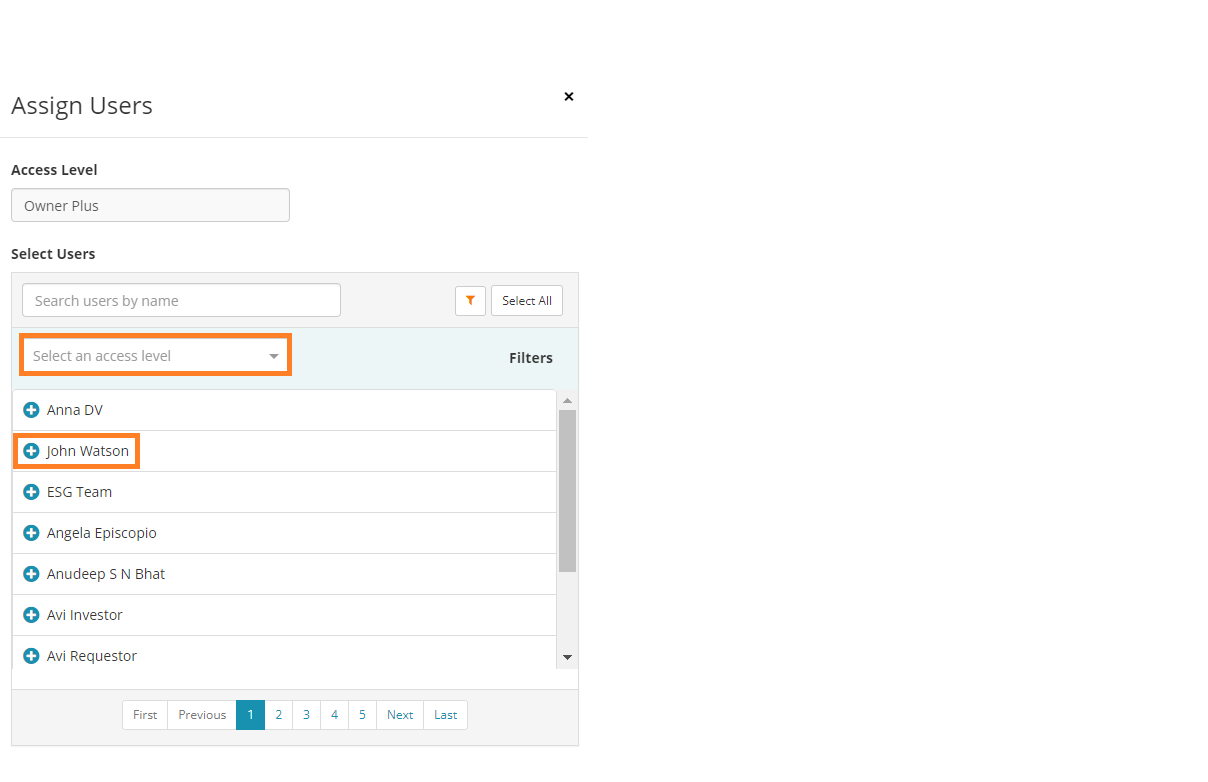 Under User & Teams > Access Levels, you will be able to see all of the existing access levels and the number of users in each access level. You can also edit, delete or add additional users to any access level from the quick access buttons you see against each role. Please note that we cannot delete or modify the system defined access levels.
To change the role of a user in all of the teams, navigate to the users list and select the user. Select all the teams for that user and change the role for all of the teams.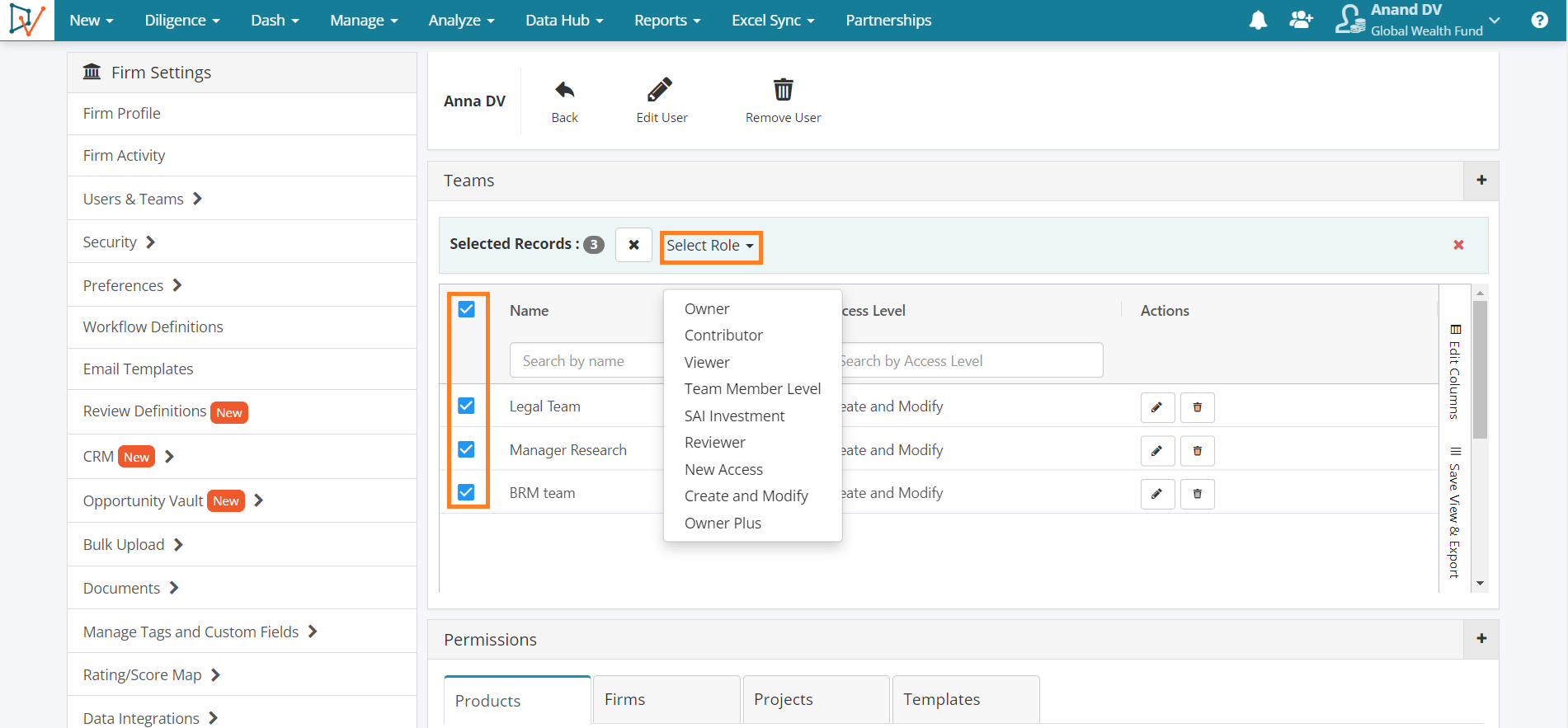 This can also be done for all of the users in one team.

Here is a video explanation for custom roles :