If you need to export your responses provided in a project, you can do so by following the steps below.
To start, open up the project that you would like to export the responses from. Under the Questionnaire tab, click on the "More" button > Export and email and the Review Export Preferences window will appear (screenshot).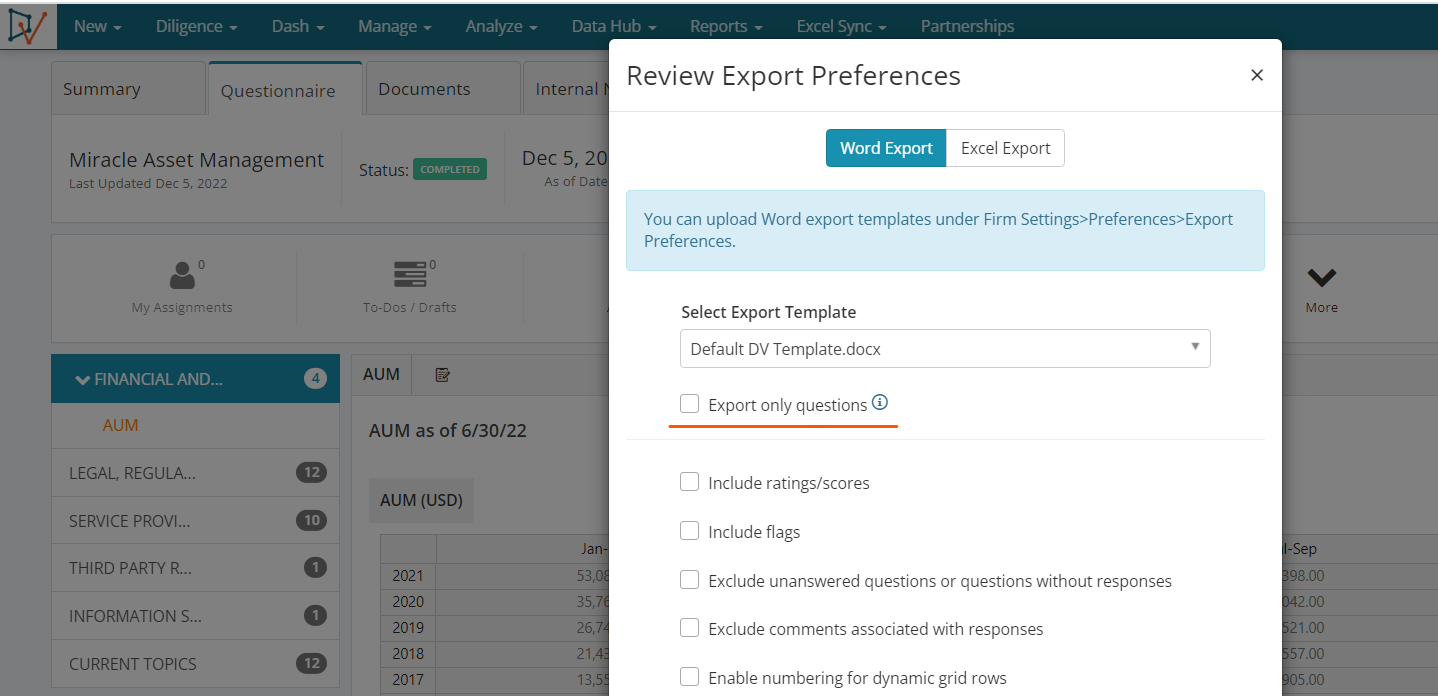 Under the Word Export tab, uncheck the Export only questions option as underlined in the screenshot above. This will ensure that your responses will also be shown in the Word document. Do note that if this option is unchecked, nested questions will not show unless the initial question has been answered.
Once you're done, click on Export and you will receive the export word document in your email.