You can use the Firm Preferences to customize various aspects of your DiligenceVault account.

To access Firm Settings: navigate to "Firm Settings" > "Preferences" > "Firm Preferences" .
Regulatory Filings
If you are using the ADV module, you are able to modify your alert frequency and make material changes a default view.
Regulatory alert frequency - default value: daily
Make material changes view default - default value: disabled

Questionnaire Defaults

Set your auto-numbering of questions with the first setting in this section. We recommend it and the default value: enabled. The policy will apply to all questionnaire templates.
Disable follow-ups - default value: disabled. You can disable follow-ups for responses from asset managers on a question level.
Show system/industry questionnaires - default value: disabled.

If your firm uses industry-standard questionnaires, you are able to enable these so that they show up along with those your firm has created under the 'Templates' page.

Set your default word limit ... - default value: 0
Heatmap Display

Default values for the Heatmap Display section are: disabled
Password Policy

Default values are 365 and 3 as per the screenshot above.
Outbound Email Settings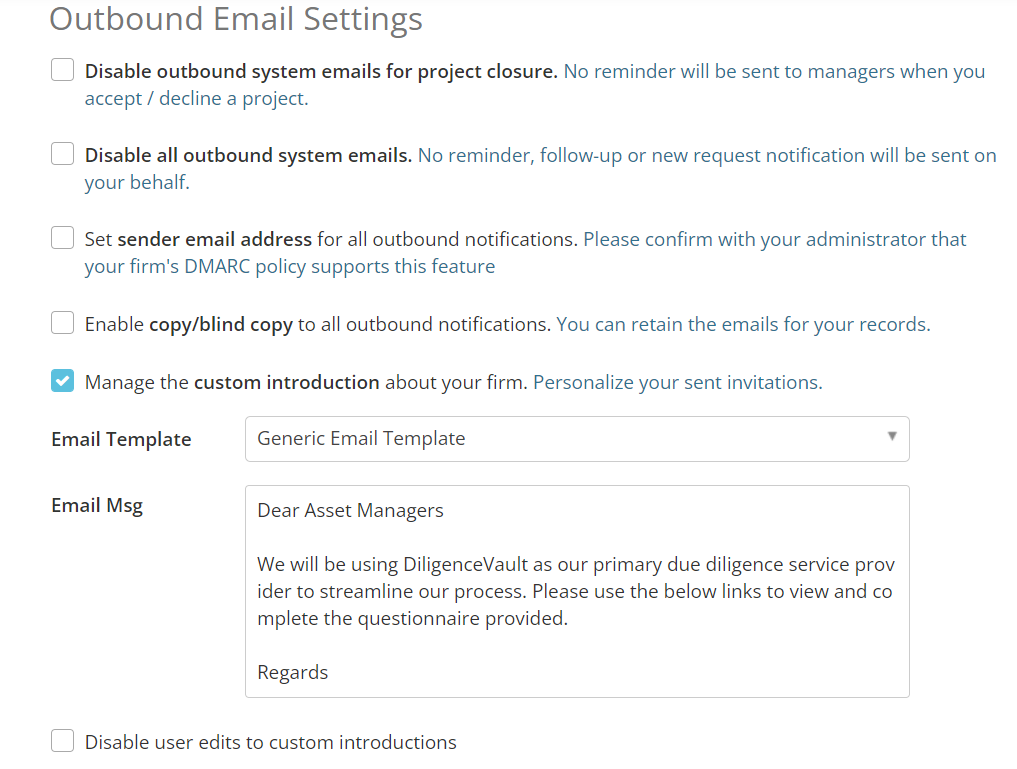 All settings for this section default values are: disabled
Set sender email address for all outbound notifications: Please confirm with your administrator that your firm's DMARC policy supports this feature.
Enable copy/blind copy: We recommend that you set up a team email address

Manage custom introductions: You can manage custom introductions, and set up a default email template.

Disable user edits to custom introductions: You can disable any modifications to the email templates when sending requests.
Inbound Email Notifications

Set a generic email address for all inbound notifications.
Platform Defaults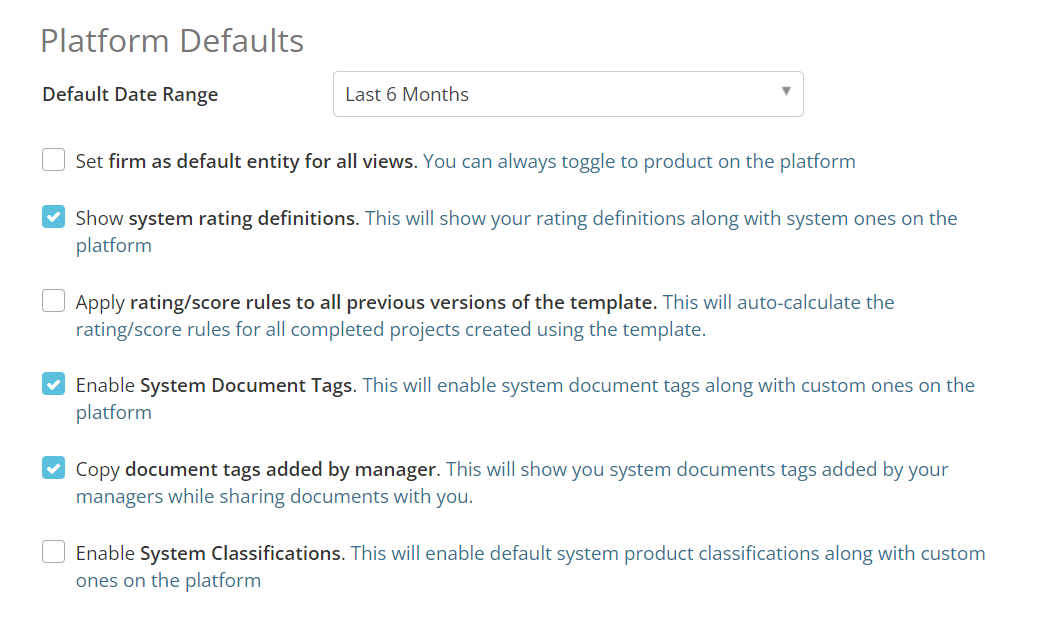 You can choose a default date range, show rating definitions for questionnaires, and enable document tags and classification tags to better group your data.
Control Workflow Defaults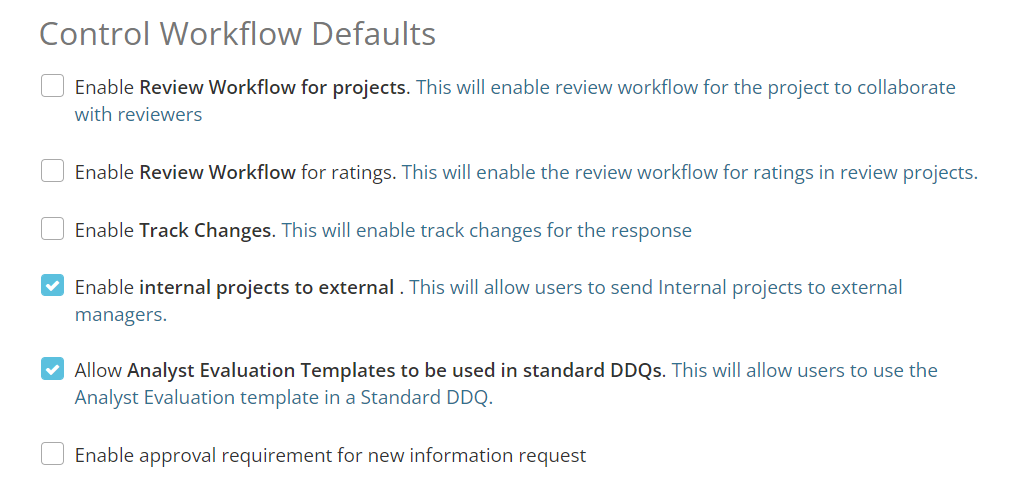 Enable review workflow for projects and ratings so that a person of seniority can be appointed to do a review.

Track changes enable the reviewer to track changes for the responses.

Enable internal projects so that your firm has full control over the questionnaires' responses.

Allow Review Templates to be used in standard DDQs. This will allow users to use the Review template in a Standard DDQ.

Enabling approval requirements will allow a layer of control when sending out bulk requests. The threshold is the number of projects that will trigger the approval workflow, and you can assign your preferred approvers.