Workflows are available for you to track and communicate your internal processes inside and outside of DiligenceVault. We support workflows on Firm, Product, Project, Strategy, Firm level and ADV with an unlimited number of workflow steps sequential and concurrent that can be assigned to any team members that are using DiligenceVault. We also support unlimited checklists for each of the workflow steps.
Create/define a workflow
1. Navigate to "Firm Setting" > "Workflow Definitions"
2. Create a workflow by clicking on the "+" sign

3. Name the workflow & choose a type of workflow, from Document, Project, Firm ...etc, see screenshot below: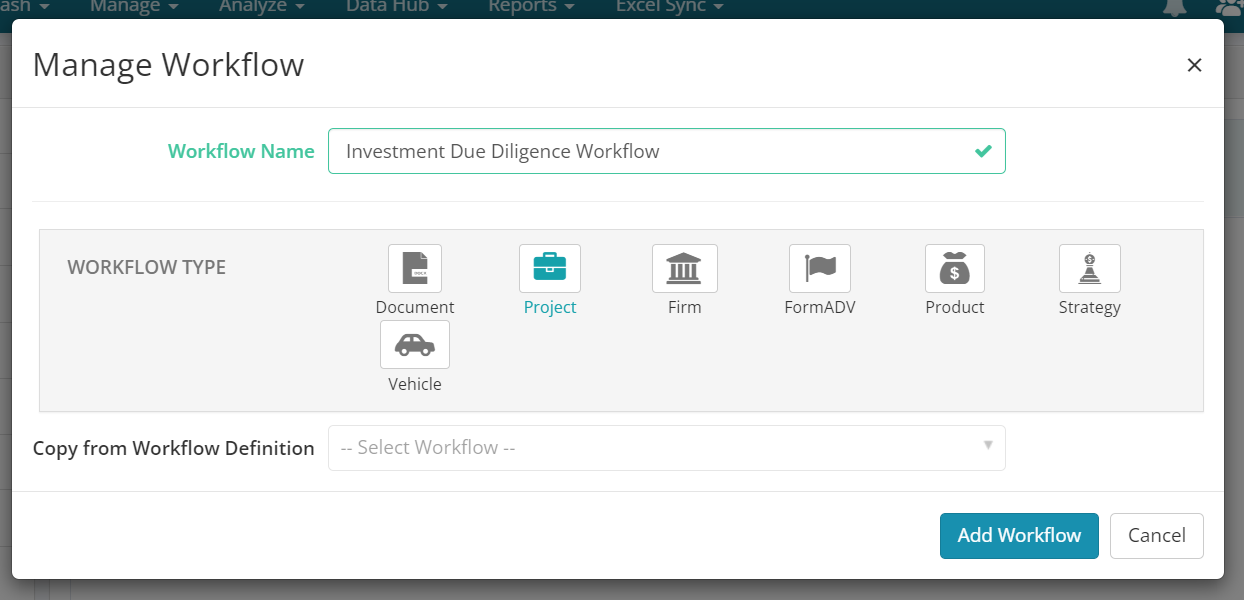 4. Click on "Add Workflow" button
5. Now add workflow steps:

6. Add workflow step by step or use a step builder

7. Assign collaborators, set a timeline, and add tasks for each of the steps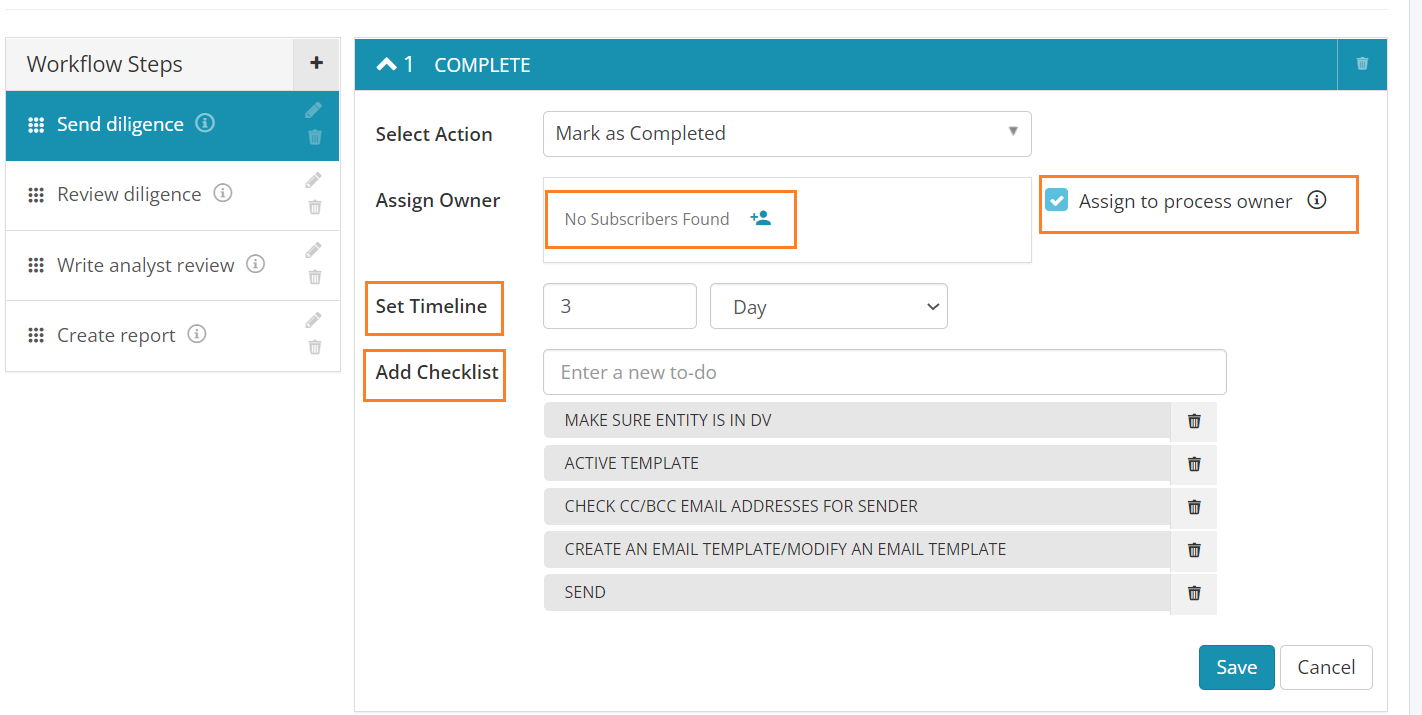 Read here on how to start the workflow you have just created