You can customize the view of most grids inside of DiligenceVault to show the information you want, and where you want it.


1. Navigate to "Diligence" > "Projects" > "In-progress"
2. You can expand columns, or drag column across the page, see the video below on how to achieve this.
3. You can include or exclude any columns by clicking on the 3-dots menu button on the right and uncheck any irrelevant columns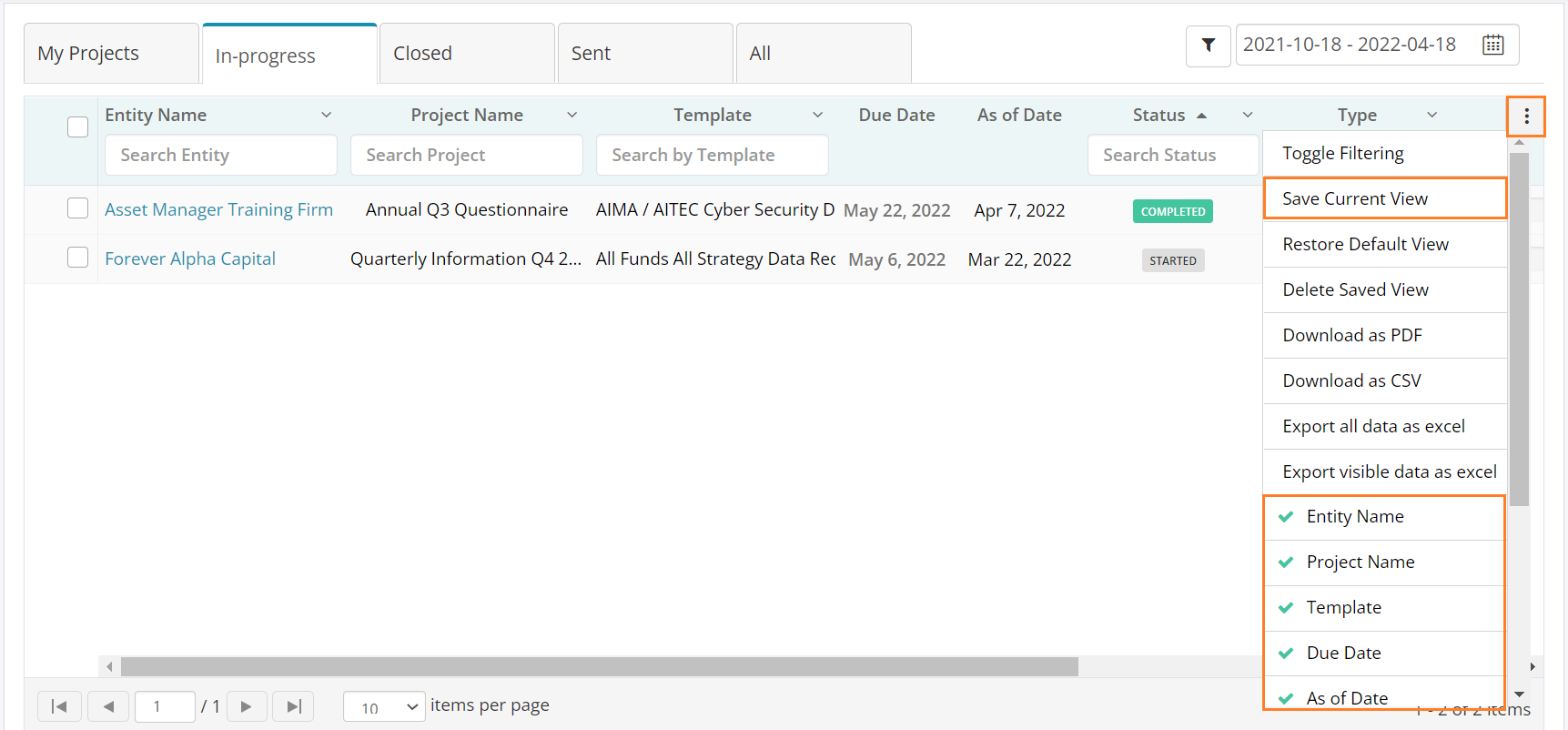 4. In the same dropdown menu, you can save the current view you have set up
Please refer to the video below: