Tags can be added to documents so that the document library is easy to sort and finding specific reports becomes much faster. There a number of System Tags that are already provided. Custom Tags can also be created to organize your firm's document library.
1. Navigate to "Firm Settings" > "Documents" > "Document Types"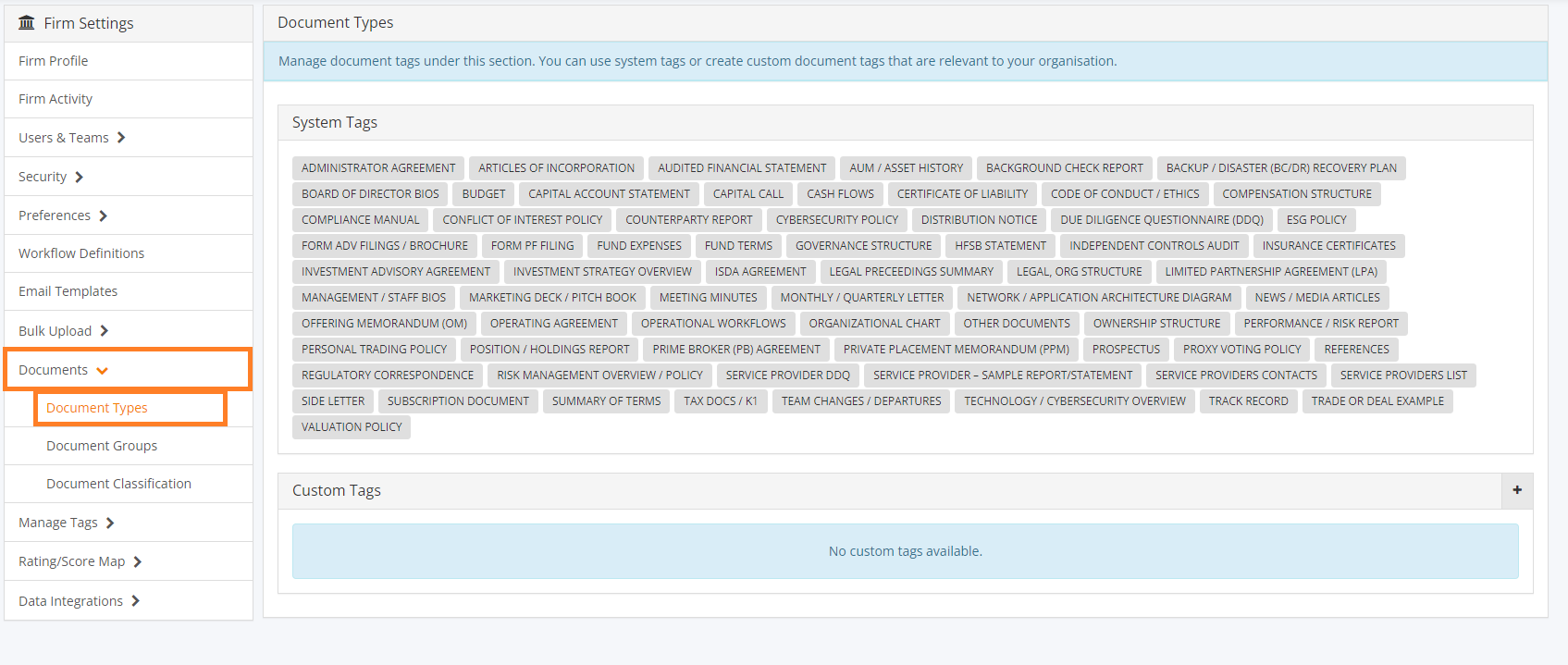 2. Add new Custom Tags by clicking on the "+" sign on the right side of the page.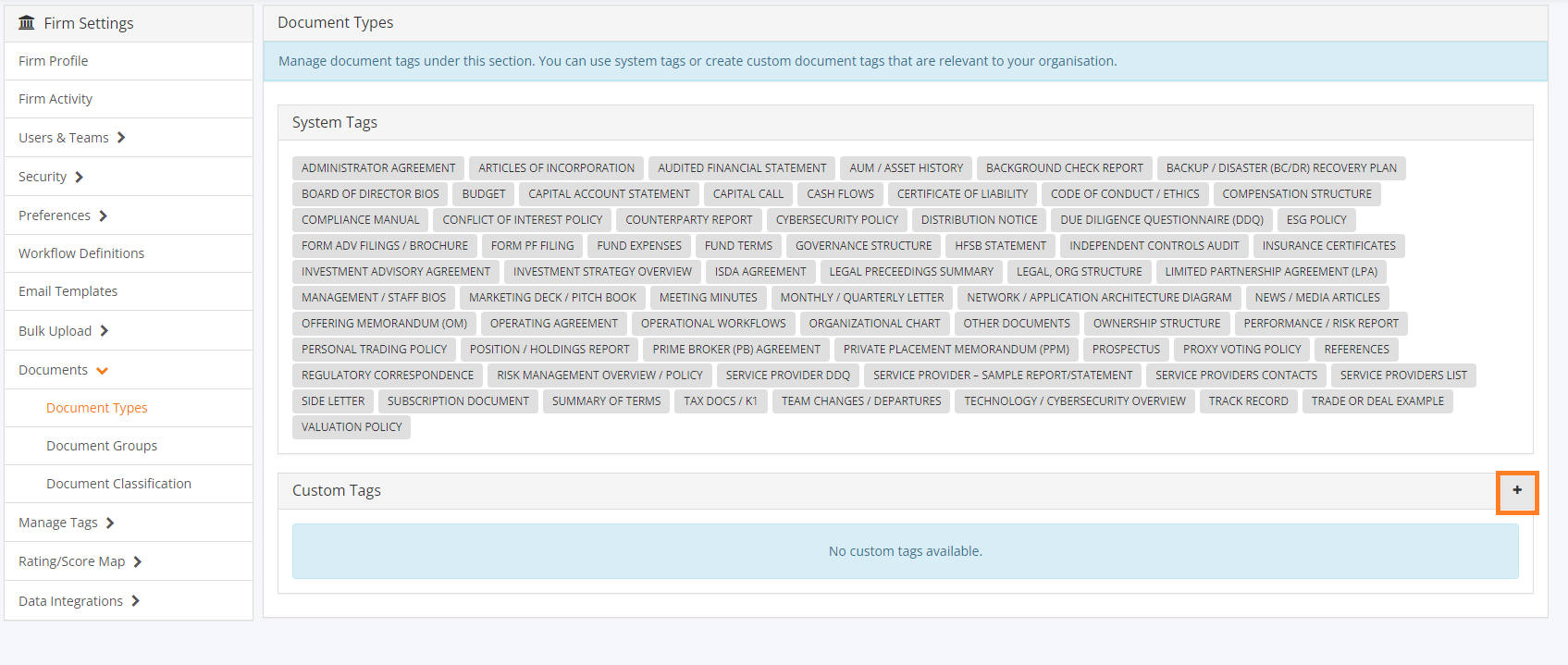 3. Type in the tags that need to be created, and click "Save".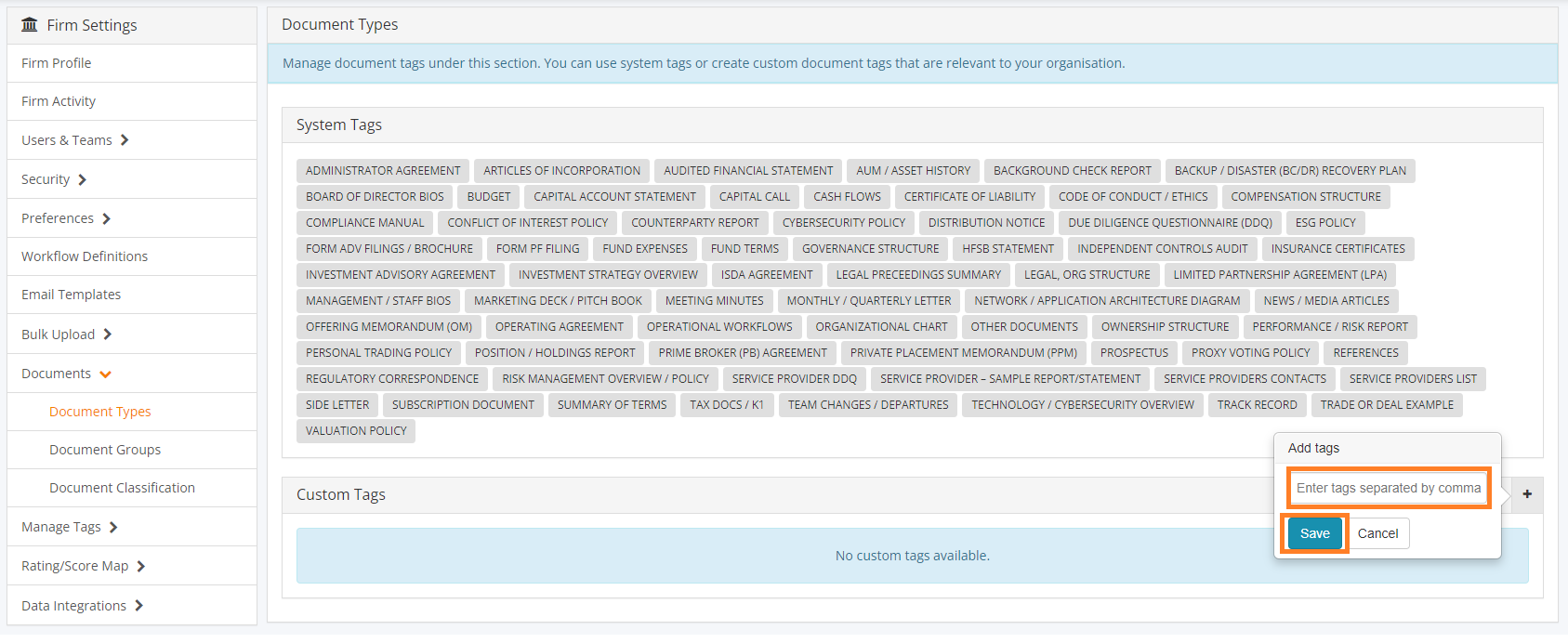 4. These Document Type tags can be used to organize the document library. Click on "Diligence" > "Documents". Use the Document Types search box to locate all documents with a specific tag.