When making bulk updates to either create or modify existing content within DiligenceVault, administrators first download the Bulk Upload excel template, and make the necessary revisions.
Once the template has been completed, the admin needs to reupload the form back into DiligenceVault in order for those updates to be reflected within the platform.
Go to "Firm Settings" > "Bulk Upload" > "Users and Entities"
Either Drag & Drop or Select the File
Select the entity types that contain updated content to be uploaded
Select Process Upload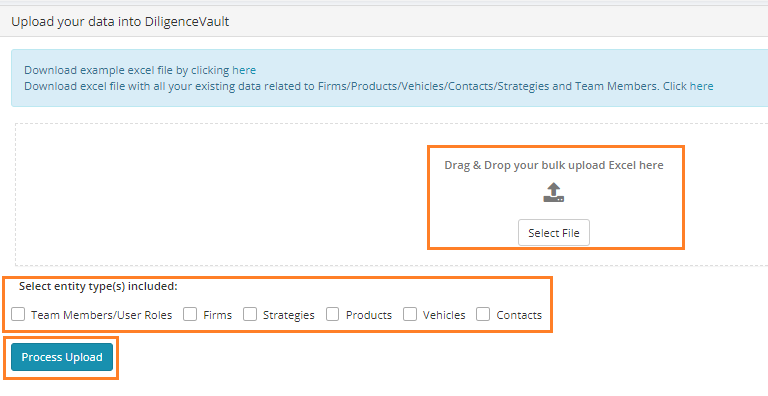 Upon upload you will receive either a success or failure notification along with an email confirmation.
Additional Information:
For further instructions on how to use the Bulk Upload function, please see here.
For further instruction on how to manage the Bulk Upload excel template, please see here.