To export the report, from top navigation bar go to Reports > Presentation Reports.
Now you can search your report and click on the download icon on the right under actions or click on email icon to get the report on your email.




Once the report is downloaded, open the word file and either hit Ctrl+P on your keyboard or go to File > Print.
Use "Print to PDF" to convert the file.
Pro Tip : You can download the report directly from the project.
Go to the Project > Internal Project Tab > More actions > Generate Presentation Report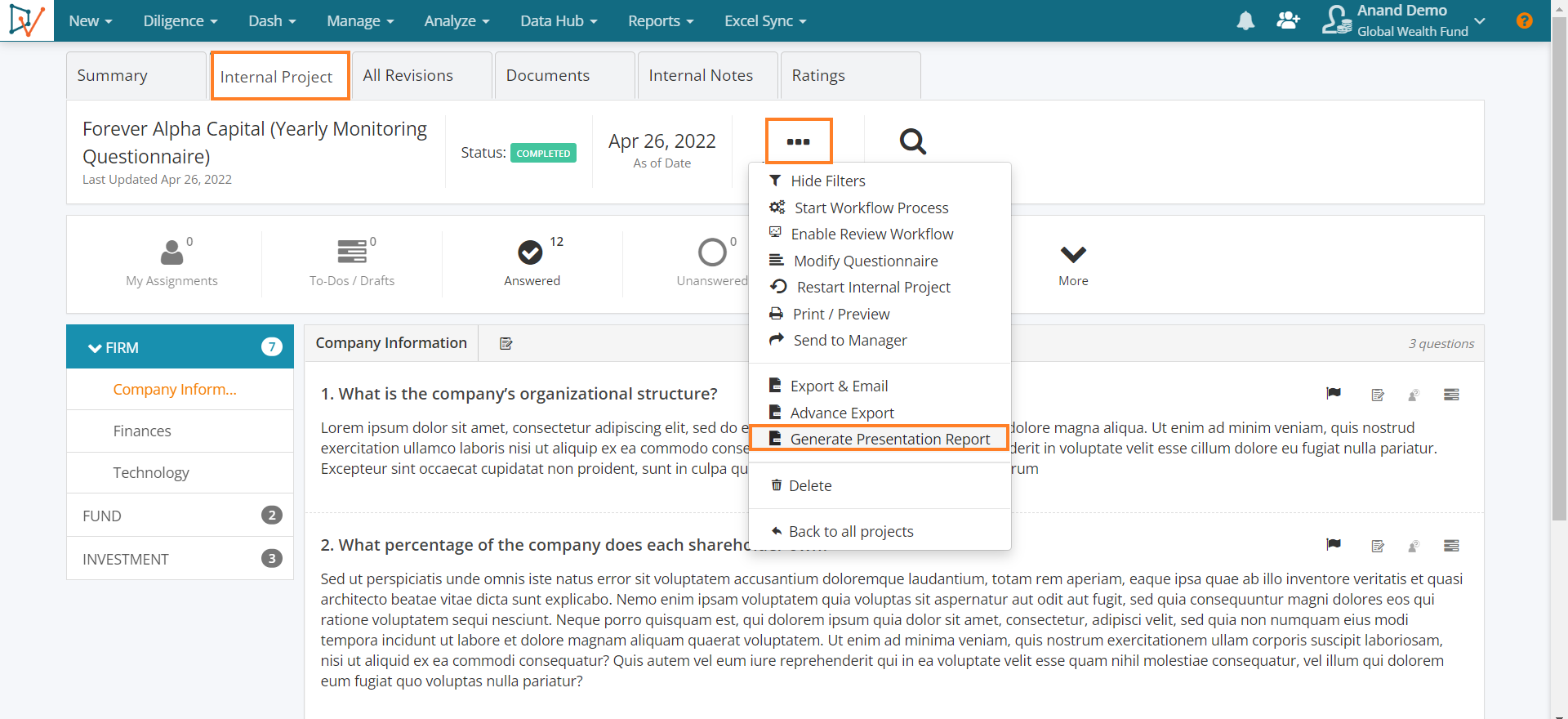 Take a look at the following video for your reference :