***Please contact your Client Success Manager or email us at ask@diligencevault.com to receive API documentation.
DiligenceVault enables an API friendly streamlined process and a centralized data powerhouse of manager data
ESG Reporting

Operational Due Diligence

Investment Due Diligence and Manager Search

Compliance Monitoring

Data Governance

Contact and Entity Management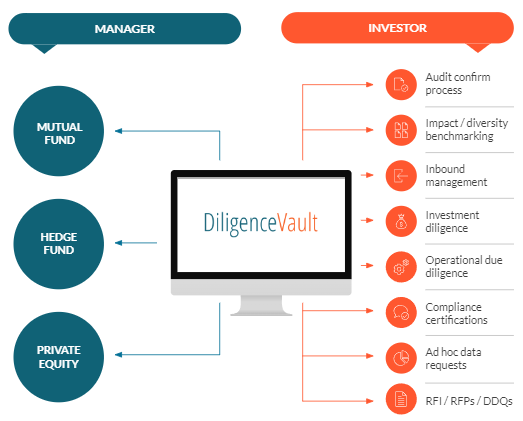 Use Case A:
Research teams spend time maintaining manager contact data
Contacts API returns existing contacts with bounced information and active flag as well as new contacts added by asset managers helping research teams seamlessly manage this information.
Use Case B:
Reference data for Firm, Product, Vehicles including notes and associated documents
Entity specific API returns existing firm and product relationships which are managed by asset managers to assist in any data management project.