You can activate your DiligenceVault account once you have received an invite from your colleague by following the below steps:
Open the email from notification@diligencevault.com with the subject ".....You are invited to join DiligenceVault by....".
Click on "Verify DiligenceVault Account".
3. Fill your information and click on "Activate My DiligenceVault Account".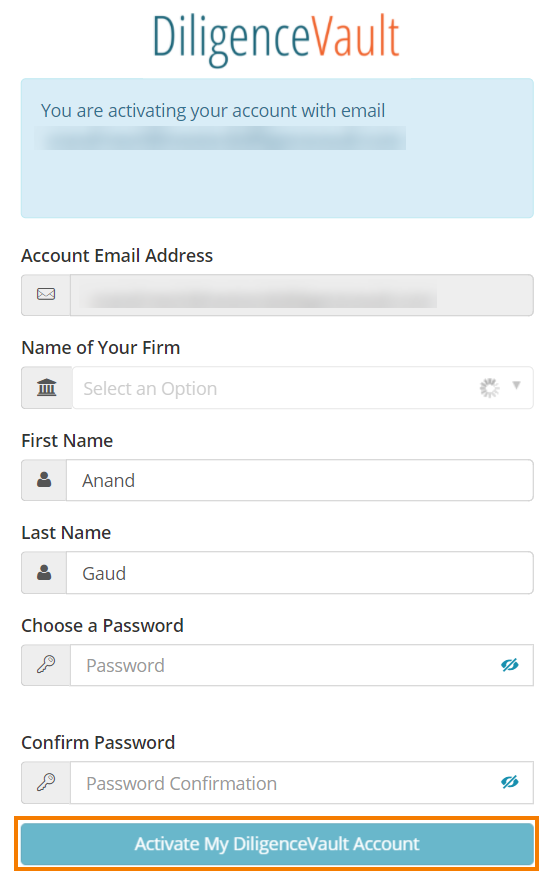 4. Once you have activated your account you will be taken back the log-in page where you can log in to your account.
You can also refer to a short video here: