When pulling in Mapped Responses from a manager into an Analyst Evaluation project, only the manager's responses will appear. The wording of the question will not show up in the response field. For questions that have short or just numerical responses, it is helpful to add some context around the responses. You can configure Smart text when creating the review template to help provide the additional context.
1. When editing the review template, click on the button for Configure Smart text (located to the right of the question title).

2. You can add the necessary text in this box, and then click on Include Smart Text Control to add the necessary tags.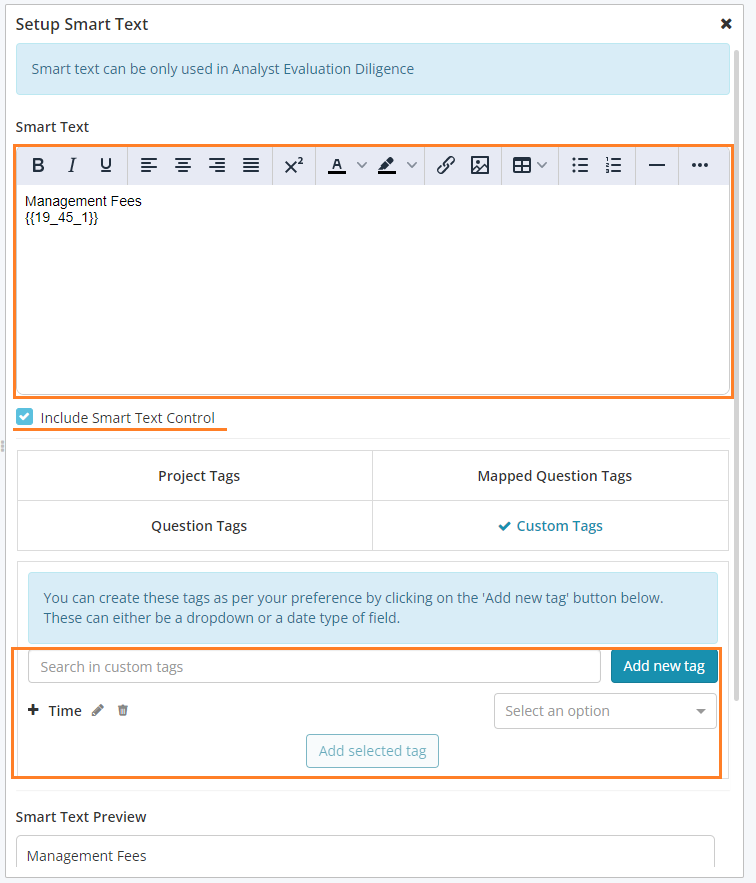 3. You can include Project, Mapped Question, and Custom tags. You can also include tags from this Review Template by selecting Question Tags. Click on the '+' sign to copy the tag into the text box.
4. Once all necessary text and tags have been added, click Save.

Refer to the video below.