Asset Managers and GP's that have a Premium DiligenceVault subscription will be able to load their content and material on to the platform. They can then share that content with their various Investor clients right through DiligenceVault. If you do not have a DiligenceVault account/subscription, then you will receive an activation email the moment a Manager shares a new project with you.

Once you've activated your new user profile, navigate to app.diligencevault.com to log in. Once logged in, you will be taken to the dashboard. Click on Diligence > Projects so that you can view the Projects and Documents that have been shared with your firm.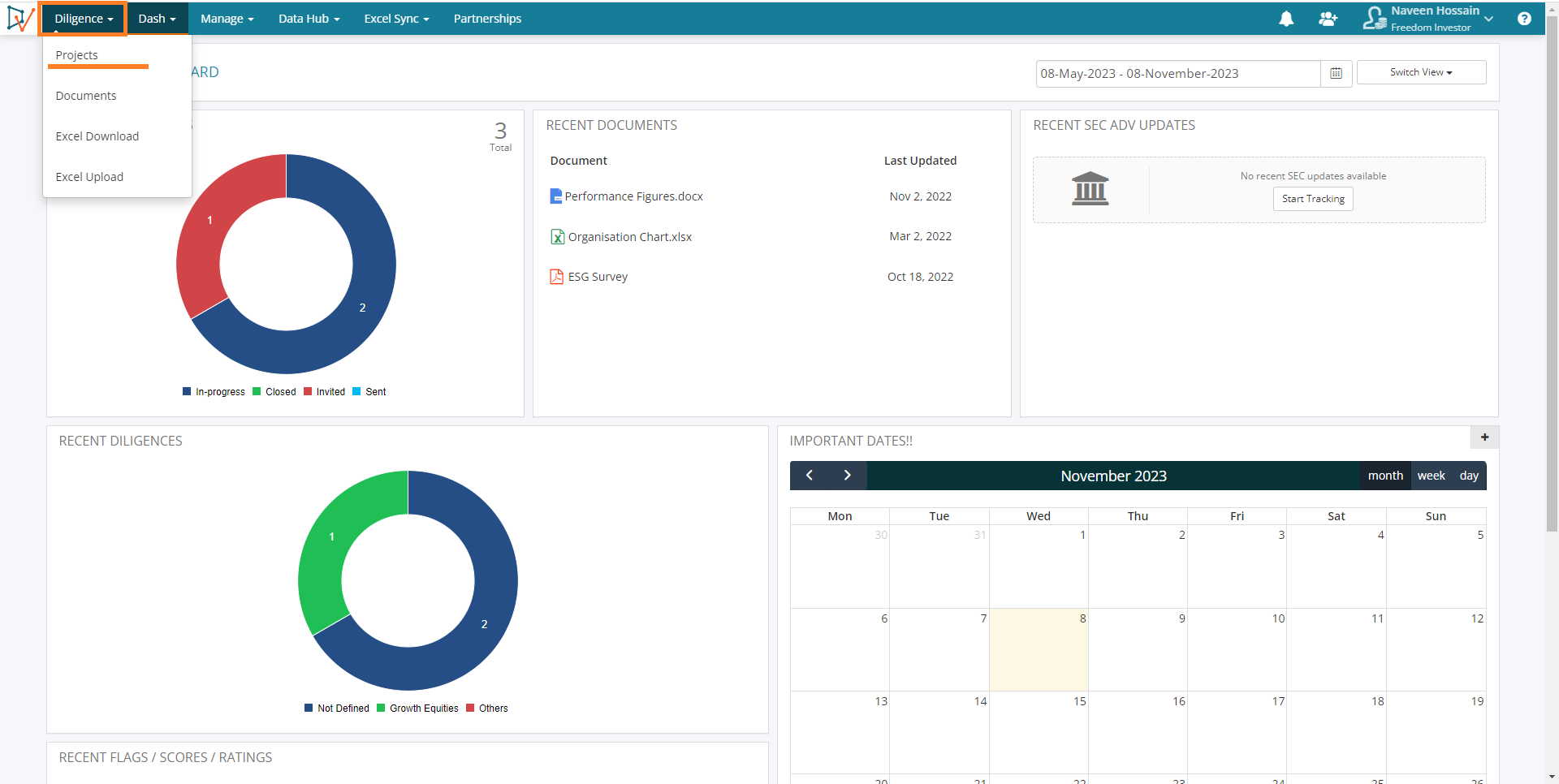 The In-Progress tab will show all new Projects that have been shared with you.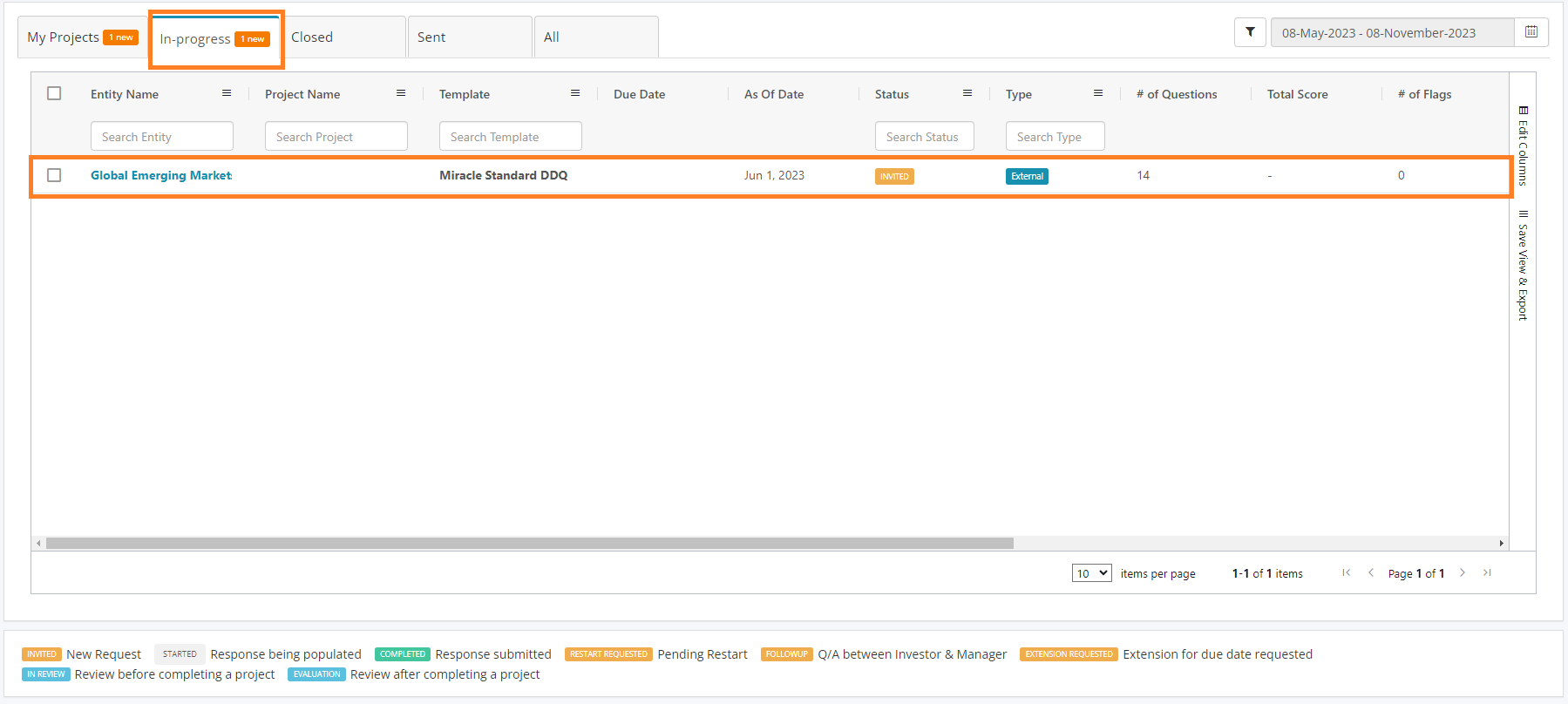 The Closed tab will show any Projects that you've already opened.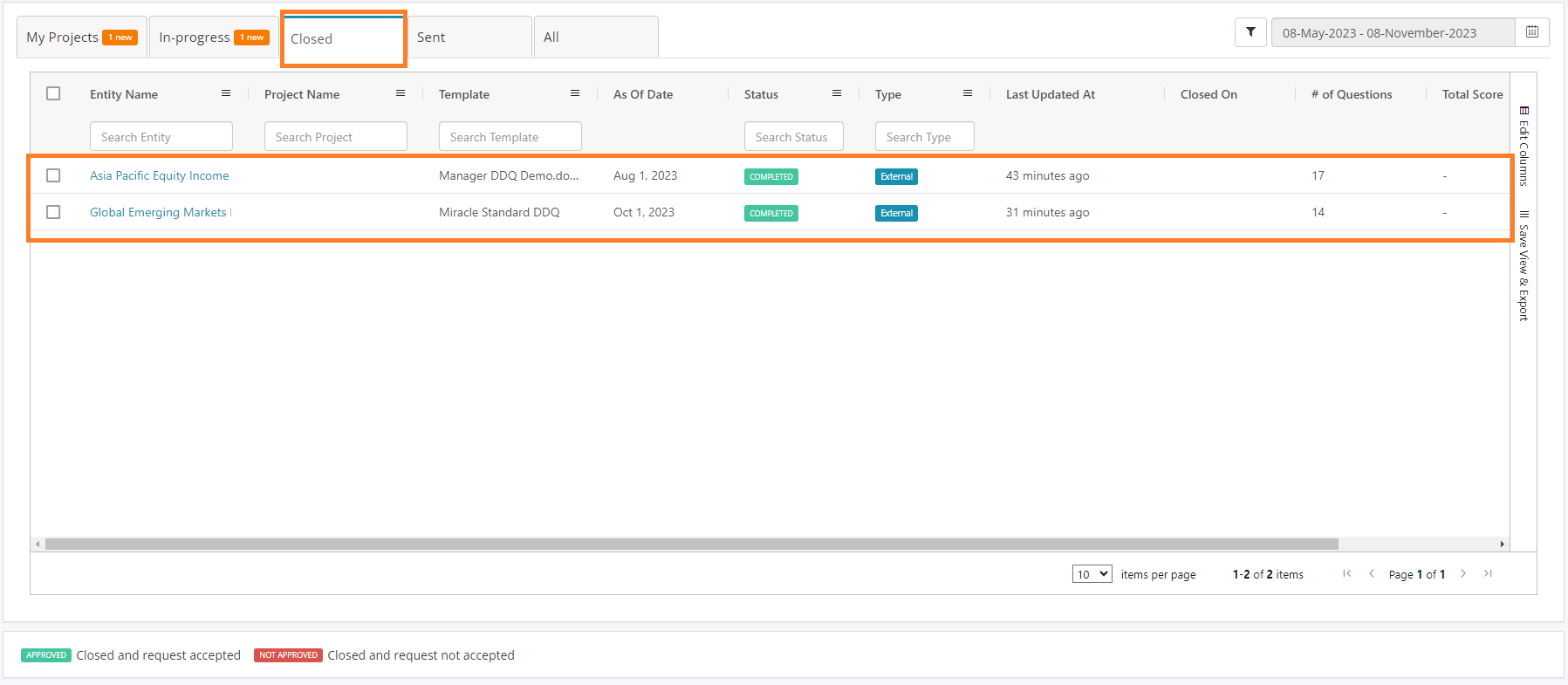 Click on the name of a Project to open it. You will be taken to the Summary page for that Project where you can view some important information as well as send a message to the Manager firm, if needed.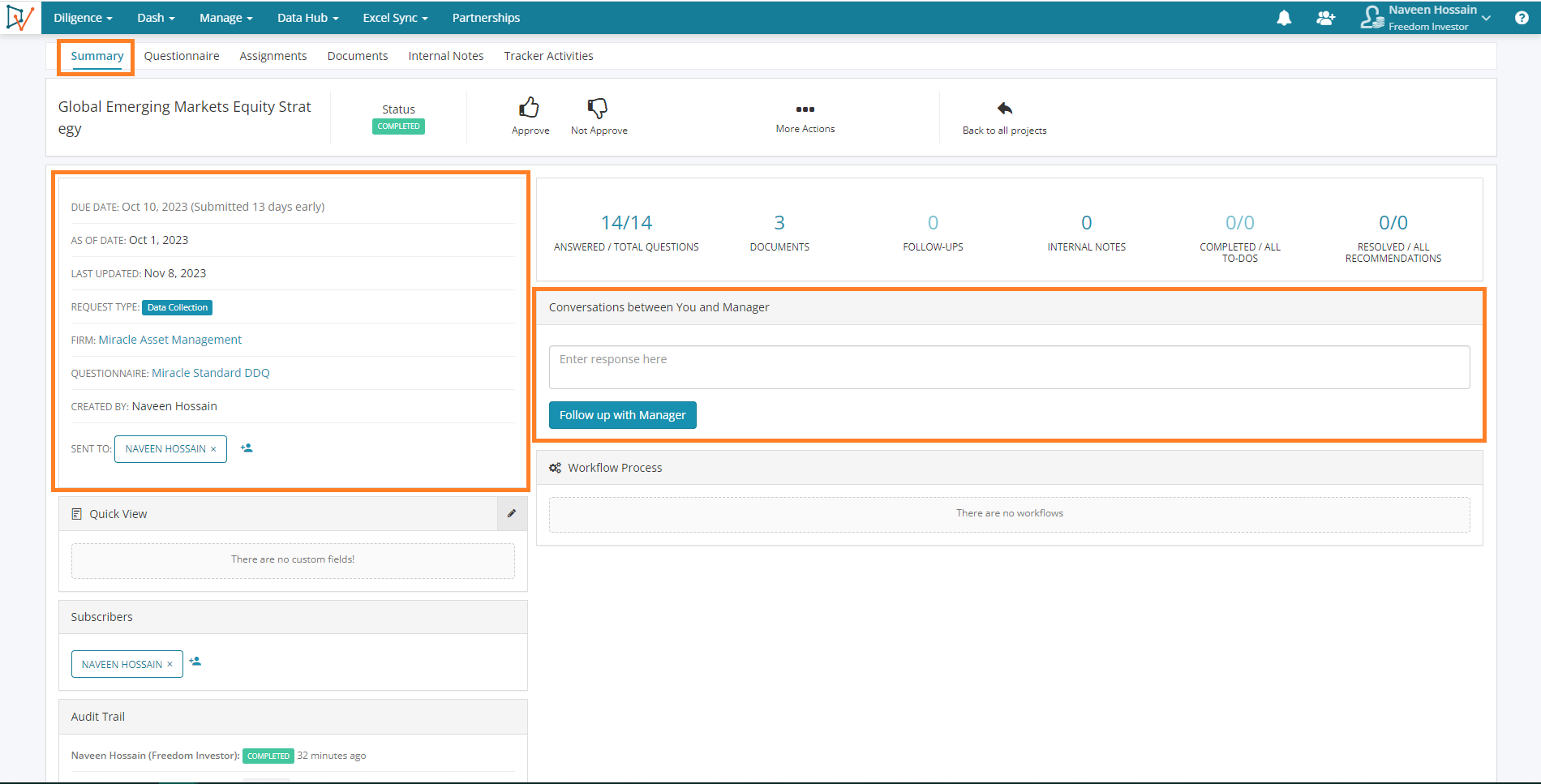 Click on the Questionnaire tab to access the Manager's responses. You can use the navigation tool on the left side to skip other sections within the Project.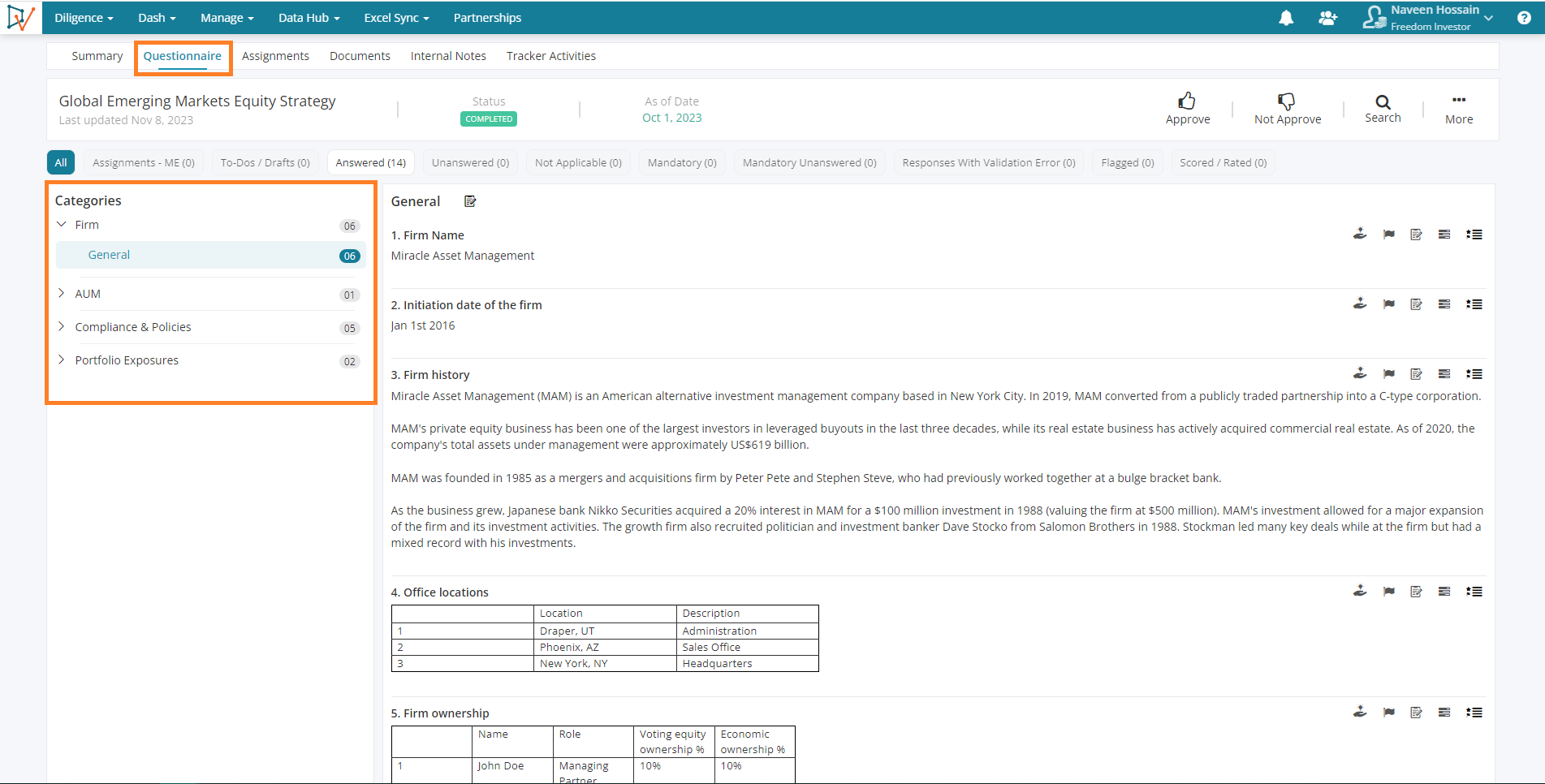 Click on the Documents tab to access any supplemental material/documentation that the Manager has included. You can click on the name of the document to be taken to the document page. If you hover over the name of the document, you will also see a Preview button. For PDF's, the Preview button will open the document in a new browser tab. You can save the PDF using the browser functionality. For other files, clicking on the Preview button will automatically download the document for you.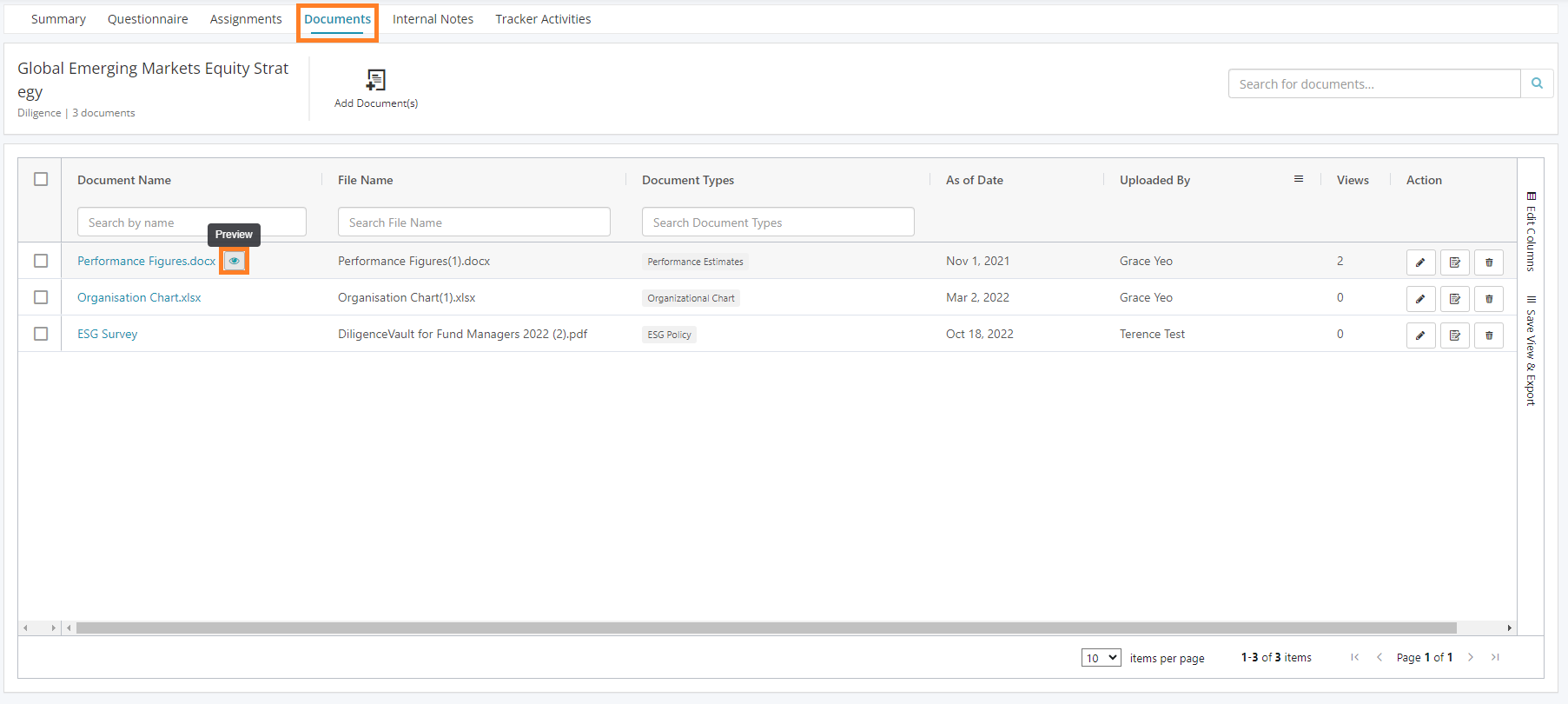 See the video below for additional instructions.