Once you have created or received a new project, you can start answering the questions. You can also take advantage of several efficiency tools within DiligenceVault including assigning questions to users, including Auto-Fill, the Suggested Response Engine, and your Q&A Center full search (located on the Project page).
Assigning Questions/Sections in a Project: This is especially important if multiple people are working on the same Project. By assigning each section or question to specific users, users won't override what someone else has added accidentally.

You can assign a section/question to a team member by clicking on the human icon either to the right of the Category name, or in the upper right of each question.
Suggested Response Engine: Our natural language processing algorithm works behind the scenes to find your most relevant content by reading the question text and pulling up closely-matched answers!

Click on the lightning bolt in the upper right to see suggested responses for a question.
Please note: Suggested responses are currently only available on text based response questions.
You can use the + icon to insert the selected response, as well as search for keywords using the built in search bar.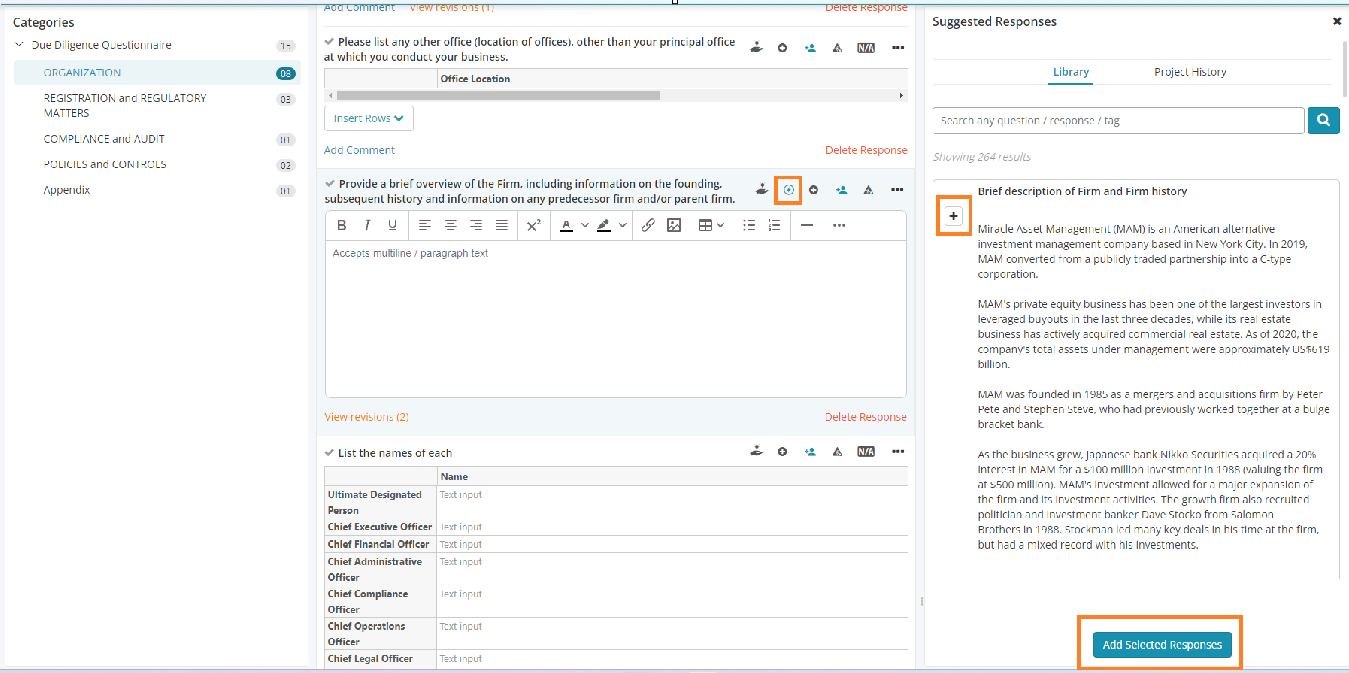 Q&A Center Search: You can also search responses from the Q&A bank.

Open "Q&A Search" (the speech bubble icon to the right of the screen)

.

You can search with filters and for a specific phrase if you put quotes around it. You can also click on the expand icon to view the full Q&A details. Copy the response by clicking on "Copy response" from the expand view or click the copy icon directly in the search panel.
The Q&A Search also features a filter that you can use to define the search parameters, in order to narrow down the results, as well as approval history for determining whether a response has been reviewed and approved prior to including the response in the current project.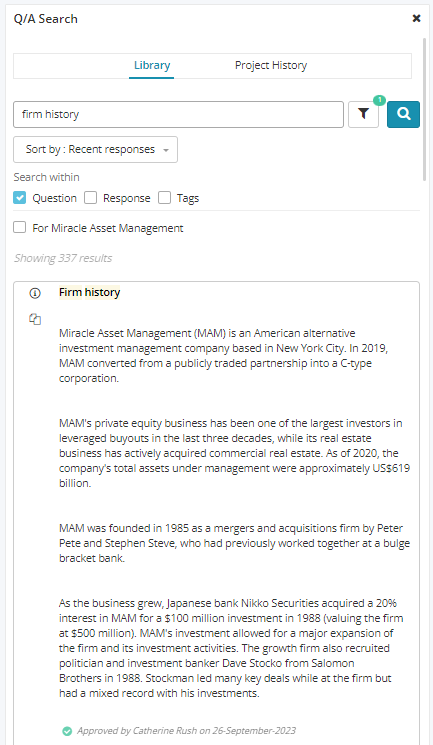 When entering responses, the system will automatically prompt the user to either Save or Save as Draft. Both options will ensure the response has been saved and no work will be lost, the difference is that when you select the Save option, the system will record that the question has been completed. If you select Save as Draft, the system will not recognize that the question has been completed, and will show up in the To-Dos / Drafts filter, so that users have a way to differentiate and recognize that the response still needs to completed before submitting to the investor.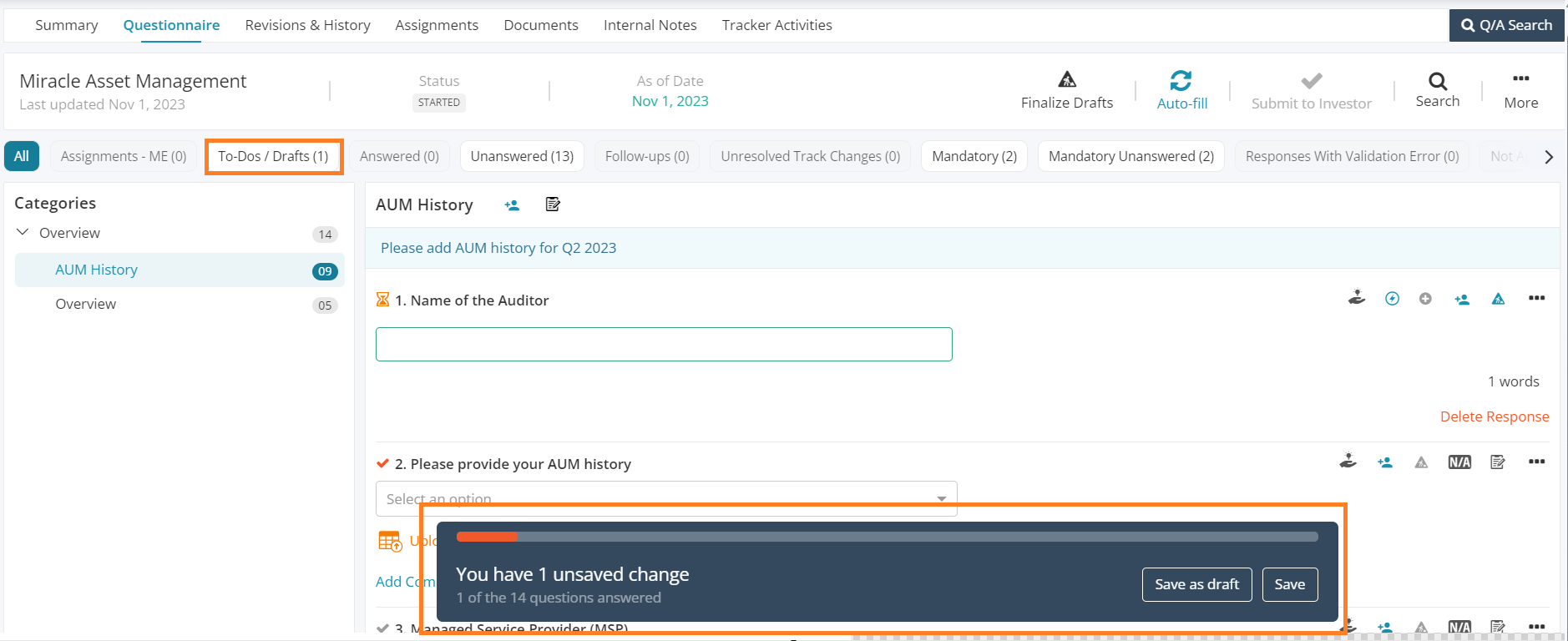 Once you have filled in the questionnaire, you can click either the Finish or Submit to Investor to mark the project as completed.